Economists expect slower inflation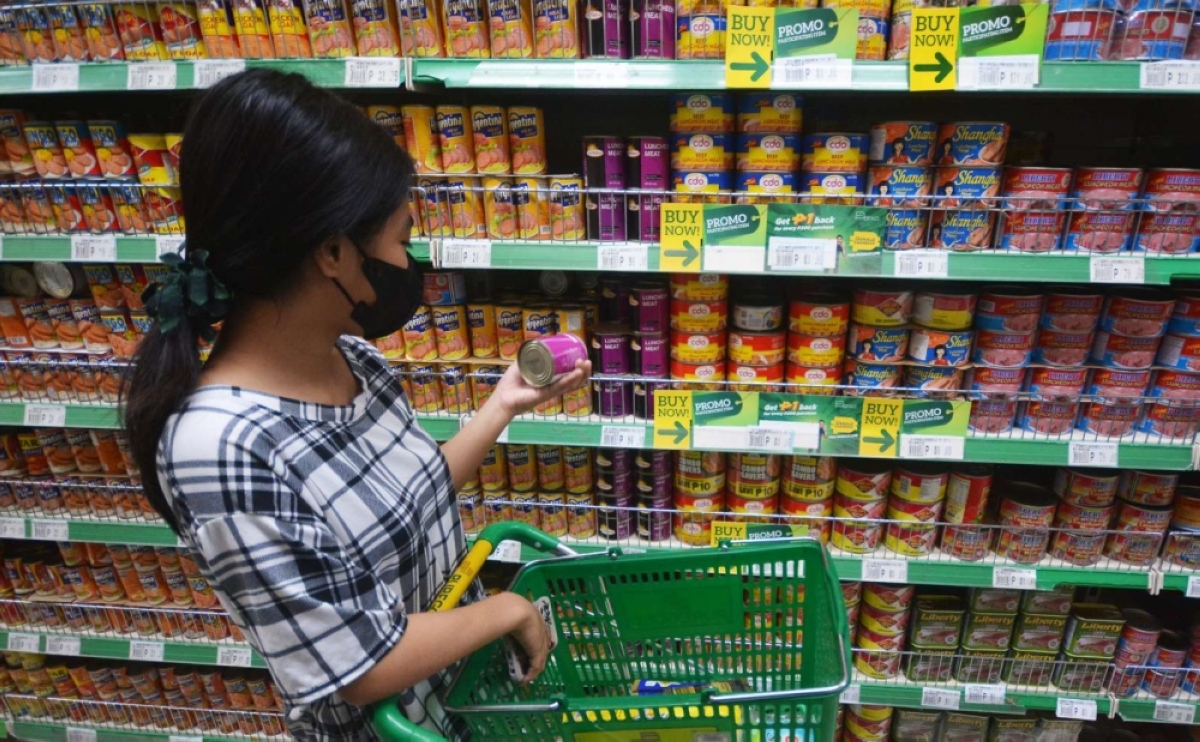 Inflation could have slowed in January from the prior month's 14-year high, economists said, easing pressures on monetary authorities to continue tightening policy.
But interest rate hikes remain in the pipeline, they added, given expectations that 2023 consumer price growth will stay above the Bangko Sentral ng Pilipinas' (BSP) 2.0- to 4.0-percent target for this year and the next.
The median forecast for January inflation among five analysts polled by The Manila Times was 7.6 percent, near the lower end of the BSP's 7.5- to 8.3-percent estimate for the month.
Inflation hitting 8.3 percent would be the highest in just over 14 years or since December 2008's 8.7 percent. A 7.5-percent result, meanwhile, would be the lowest in three months and a significant deceleration from December 2022's 8.1 percent.
Official January data will be released by the Philippine Statistics Authority tomorrow, Feb. 7. The results will be considered by the BSP's policymaking Monetary Board when it meets for the first time this year on February 16.
January estimates
Rizal Commercial Banking Corp. chief economist Michael Ricafort had the lowest forecast of 7.2 percent, reasoning that price growth would have eased following the end of Christmas and New Year holidays.
"Seasonal increase in holiday demand and spending already done and over within December 2022 … could lead to some seasonal easing in the prices of some goods and services into January/new year," he said.
ING Bank Manila senior economist Nicholas Antonio Mapa, meanwhile, had the highest estimate of 7.8 percent, pointing out that food, energy and utility costs remained high.
The Department of Agriculture, he said, should find ways to address shortages and improve domestic production.
For Union Bank of the Philippines chief economist Ruben Carlo Asuncion, inflation could have hit 7.7 percent last month. He expects the rate to stay elevated up to the middle of the year given base effects.
"Aside from softer oil or commodity prices alongside offshore recession risks, the high base effects will start to kick in the second half of 2023 to assure inflation's homecoming back to within the BSP's target range as we end 2023," he added.
The deceleration, however, will not be enough for a within-target result for the full year as Asuncion forecast as 2023 average of 4.2 percent.
Both China Banking Corp. chief economist Domini Velasquez and Bank of the Philippine Islands (BPI) lead economist Emilio S. Neri Jr, meanwhile, had the same 7.6-percent estimate for January inflation.
Velasquez noted emerging price pressures such as the implementation of water rate hikes approved last year, rising electricity costs, and fuel price increases.
"Globally, China's reopening and higher than previously anticipated global growth will likely keep commodity prices somewhat lifted," she added.
"We still expect average inflation for the year to be way above the BSP's 2-4 percent target, possibly hitting 5.3 percent this year." Velasquez continued.
She has urged the government to be cognizant of and proactive in addressing additional price pressures given still-elevated food costs and calls for wage and transport fare hikes.
Neri, meanwhile, said that electricity, water, and food costs likely contributed the most to January inflation, which would likely prompt another BSP policy rate hike to keep second round effects at bay.
Manila Electric Co., the country's largest power distributor raised its its overall power rate by P0.6232 per kilowatt hour last month. This meant that a typical household consuming 200 kWh/month would have to pay P125 extra.
Manila Water Co. implemented an P8.04 per cubic meter in January while Maynilad Water Services Inc. began charging an extra P3.29 per cubic meter. Monthly household bills were estimated to rise by P41.19. As approved by regulators, water rates will be raised every year up to 2027.
Focus on inflation
Ahead of the Monetary Board's first rate-setting meeting for the year, BSP Governor Felipe Medalla told reporters that monetary authorities would "focus on inflationary expectations in PH, not the Fed's 25-bps (basis point) rate increase."
After US inflation slowed in December, the US Federal Reserve eased up on its tightening by announcing a smaller 25 bps rate hike last week. This brought the Federal Funds Rate to a range of 4.5-4.75 percent.
The Monetary Board has said that it wants to maintain a 100-point differential to tame inflation, which means that with the the BPS policy rate at 5.5 percent, an identical 25-bps increase could be announced on Feb. 16.
Key BSP interest rates were raised by a total of 350 basis points last year as inflation surged, breaching the 2.0- to 40-percent target and hitting the government's upwardly revised 2022 forecast of 5.8 percent.
Economic managers expect inflation to stay above target this year at 4.5 to 5.5 percent.