Bullet found lodged in Kian delos Santos' neck after 5 years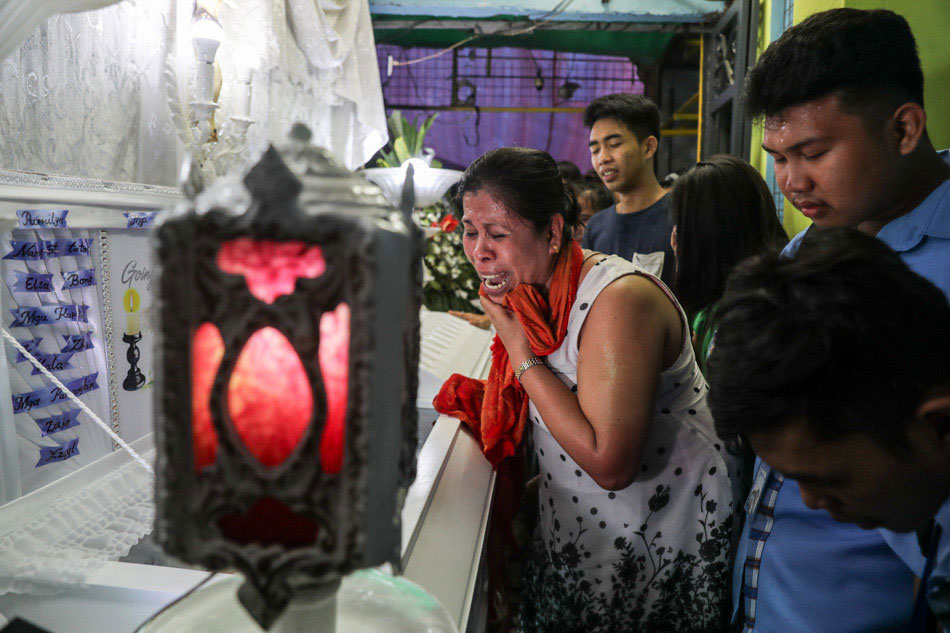 Forensic pathologist Dr. Raquel Fortun revealed new findings on the remains of Kian delos Santos, the 17-year-old killed at the height of the Duterte administration's drug war in 2017, including a bullet found in his neck after five years and two autopsies had been performed.
This has cast doubt on the previous autopsy findings by the Philippine National Police (PNP) and the Public Attorneys Office (PAO), Fortun said at a press conference.
Fortun is one of only two forensic pathologists in the Philippines.
The bullet found in delos Santos' neck brings to light a detail that had long gone unanswered in the past years, as the teen's body had three bullet entry wounds but only two exit wounds. PAO performed a second autopsy on delos Santos after having been dissatisfied with the PNP's post-mortem examination, but even its chief medico-legal officer could not solve the mystery.
Fortun said that the latest finding answered the question that had eluded authorities for years.
She revealed that the PNP had only done a superficial cut in delos Santos' body — meaning authorities only made an external examination, which contrasted the police's previous report.
The police wrote that they had found "250 cc of digested food particles" in delos Santos' stomach.
"How did you see that if you did not even open up the body?" Fortun questioned.
Fortun also said that even the PAO's second examination only affirmed that the body had a superficial cut.
The forensic pathologist then slammed PAO's autopsy, saying that they only took a photo of the PNP's incision but did not conduct an internal examination.
"They just pretend to have done a legitimate autopsy. This is why we never get anything solved," she said.
Delos Santos' remains were exhumed in 2022 with the help of Project Arise, an organization that provides support to families affected by the drug war.