FYI, Harvard University is Offering Over 100 Online Courses for Free RN
Many of us typically enter the new year promising to learn something new. You might think that it might be too time-consuming and costly to sign up for extra classes, but there are actually plenty of reputable institutions that offer online courses for free. 
For example, Harvard University is offering a wide variety of self-paced courses that the public can access on their official website. Their online catalog currently has 102 courses about social sciences, literature, healthcare, business, programming, and more subject areas! 
ALSO READ: PSA: UP Open University is Now Offering Short Online Courses for Free
Although you can take all classes at your own pace, each course is only available for a limited duration based on their respective schedule. Plus, some of them can even provide a certificate of completion that you can add to your resume for an additional fee. 
IMAGE edX
To top it all off, applying to a course is super simple because you won't have to pass any eligibility requirements. All you need to do is create a free account on Harvard's online course provider platform through this link: https://www.edx.org/school/harvardx.
After filling in your registration information, you can browse through their courses and enroll in those you find interesting. Quick and easy!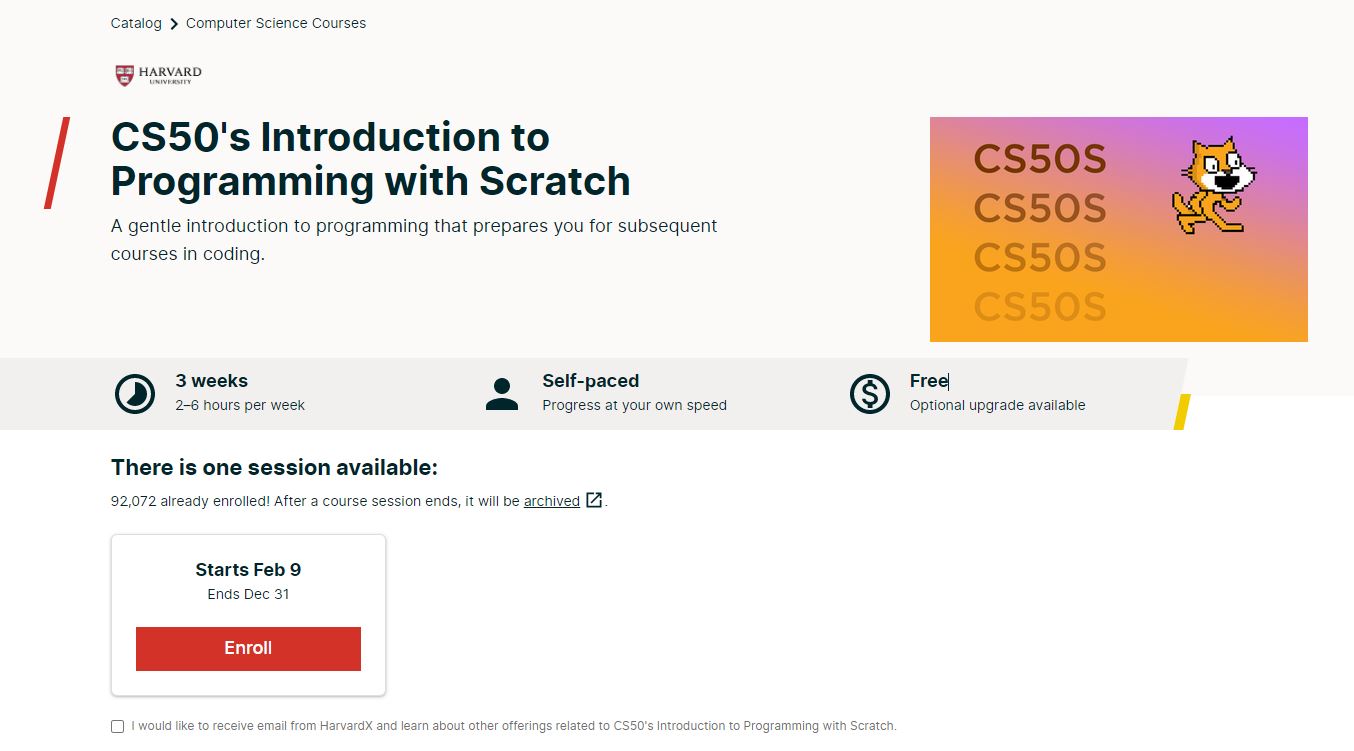 IMAGE edX
To review the full list of course offerings and application instructions, visit HarvardX's official website. Happy studying!
READ MORE: 
College Student Finished 9 Ivy League Online Courses While In Quarantine
How This Med Student Completed 69 Online Courses During Quarantine
PSA: UP Open University is Now Offering Short Online Courses for Free
Can't Focus on Studying? Here are 5 Anti-Distraction Apps You Can Download for Free