This Elderly Couple Is Going Viral After Starring in a Local Brand's 2023 Valentine's Campaign
You better watch out for Cupid and his arrows because Valentine's Day is right around the corner. To ring in the sugary-sweet holiday, local brand Straightforward dropped an adorable campaign featuring Bridge and Ricky, a couple who's been married for 40 (yes, 4-0!) years. Rocking the label's timeless neutral pieces, the pair instantly became the internet's #couplegoals!
LOOK: Straightforward's Valentines 2023 Campaign Starring Elderly Couple Bridge and Ricky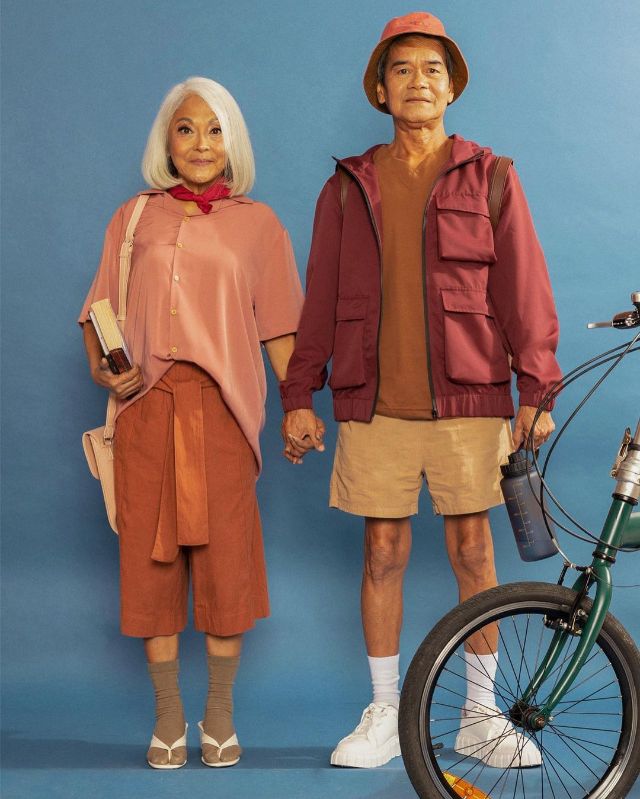 The brand has made it their thrust to design clothing that's accessible, breezy, and stylish, and this twosome definitely exhibits that and more. In the layout above, they were each rocking warm-toned 'fits ready for a picnic together. Other photos show them side-by-side in more muted looks, exhibiting the shoes, bags, and apparel that Straightforward is loved for.
It's revealed that Bridge and Ricky will be spending this coming V-day with their furbabies, and honestly, we can't help but let out a resounding "Awww!"
Suffice to say, almost everyone who's laid their eyes on this spread was also feeling the love from it.
One Facebook user even commended Straightforward for their versatile and inclusive pieces. "Despite the many changes every day, whether it be [in] age, fashion, or life in general, true love doesn't get old," they wrote. Hear, hear!
What a way to celebrate the month of love! Kudos to you, Straightforward!
To recreate Bridge and Ricky's looks with your special someone, shop here.