Ayo reveals strategy was to 'make June Mar a liability on defense'
HAS Converge and head coach Aldin Ayo found the antidote against San Miguel and June Mar Fajardo?
That may be the case after the FiberXers regained their winning ways over San Miguel on Saturday through a 107-103 victory in the PBA Governors' Cup on Saturday night.
The FiberXers won their first game against the Beermen under Ayo's watch during the PBA Commissioner's Cup, 106-102, last October 21. Ayo called that win a fluke as Fajardo was not around for that game as he was recovering from throat surgery.
SMB got its revenge in a big way, sweeping Converge in the best-of-three quarterfinal series of the Commissioner's Cup with Fajardo back. But the FiberXers finally got a win on Saturday with Fajardo mostly ineffective, finishing with seven points and 10 rebounds before fouling out with still four minutes left.
"We want to take June Mar away from the game right away," said Ayo. "I told the boys, just play our game, make sure that we get the pace, make sure June Mar is a liability on defense. He may be the best player on offense [but] may mga lapses naman si June Mar. Everybody knows it. 'Yun ang trade-off. We want to exploit that."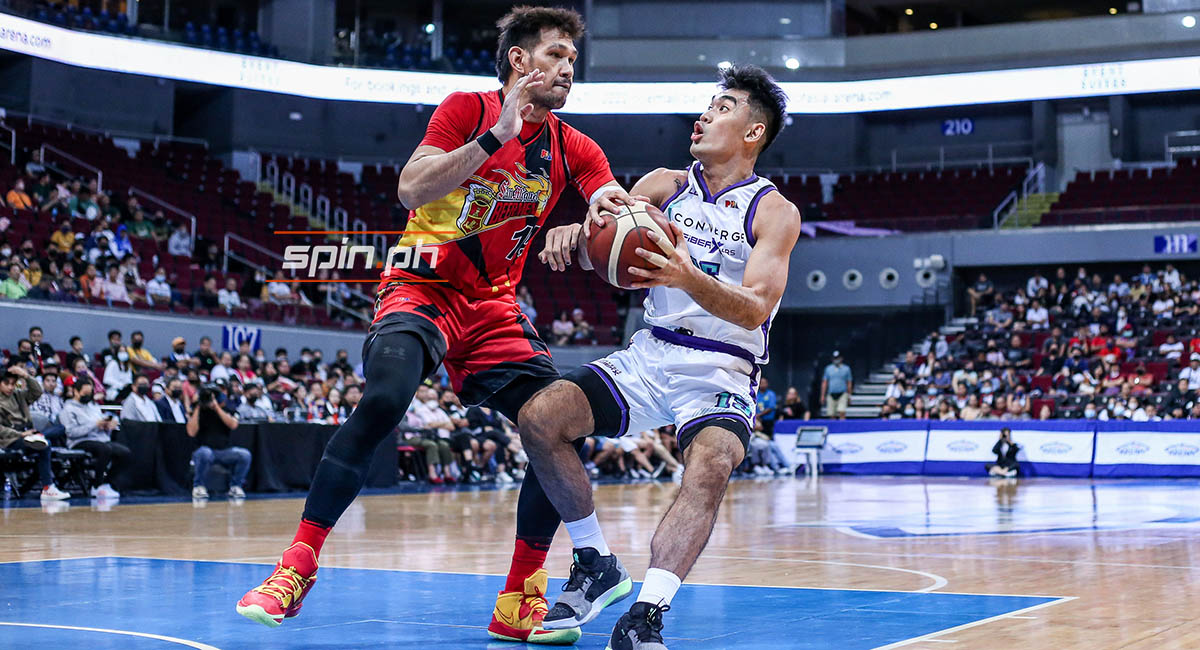 When asked to compare this win to that victory in the Commissioner's Cup, Ayo sounded prouder with their performance on Saturday because of the team effort involved.
"There are good wins and there are bad wins. I think our won game against them last conference, I think that was a bad win because we didn't learn from it. I think this one, this is the win where you are learning," said Ayo.
"We were able to put the right players at the right spots. And during crucial situations, we made good decisions down the stretch. Nailagay naming 'yung bola sa mga tamang players," said Ayo.
"Jamaal [Franklin] can't do this alone. It has to be a team effort. Good thing for us, the players responded," Ayo added.
Ayo though said they still need a lot of improvements to sustain this solid showing.
"We have to handle this win very well," said Ayo. "Even though we won, we still have a lot to work on. We are still a work in progress."